ZSÖRTÖLŐDJÜNK!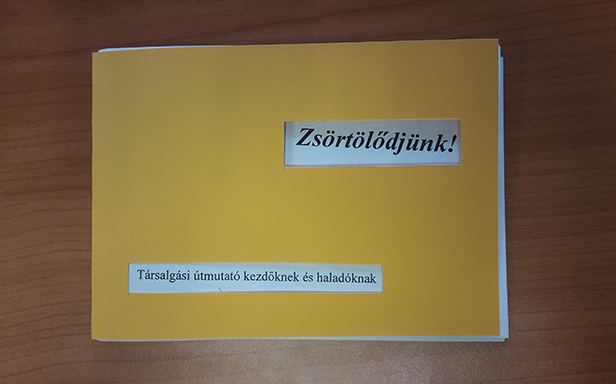 2017-November
Guidebook for complains, Hungary is a nation which loves to complain, here are some advices, communicational technics, common topics which we can yearn on. So if you are too optimistic, you see only the light side of light, or you don't know what to talk about in a company of friends, this zine is made for you! Filled with jokes, sarcasm, irony, politics, socio-reflection...
Parameters: b/w, yellow thick cover, 24 pages, only in Hungarian. Nice cut and paste layout.
300 ft/1Euro
Click on to see in original size!